Using Ezoic To Optimize My Blog
I signed up to Ezoic to help me optimize my blog speed and advertising revenue. It has taken me a couple of hours to go through the setting up of Ezoic and also completing the training modules.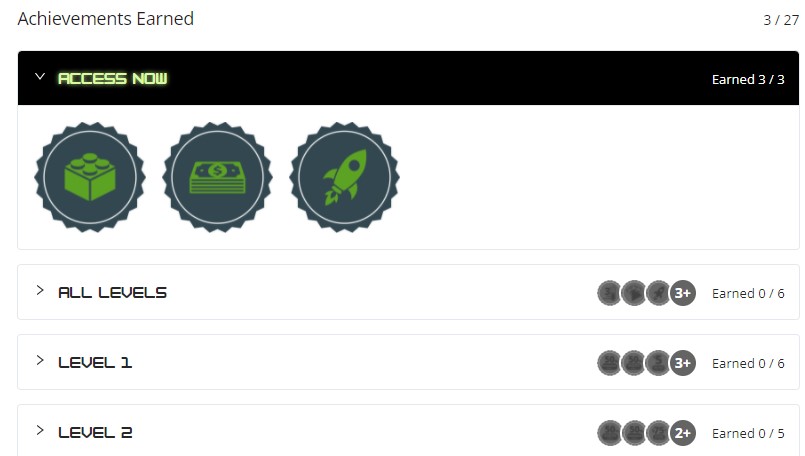 I've completed the basic training, monetization training and the speed training. These courses were easy to follow and I managed to pass them easily on the first attempt.
I have set up as much as I am able to. I am waiting for Google and Ezoic to review and approve my blog for monetization.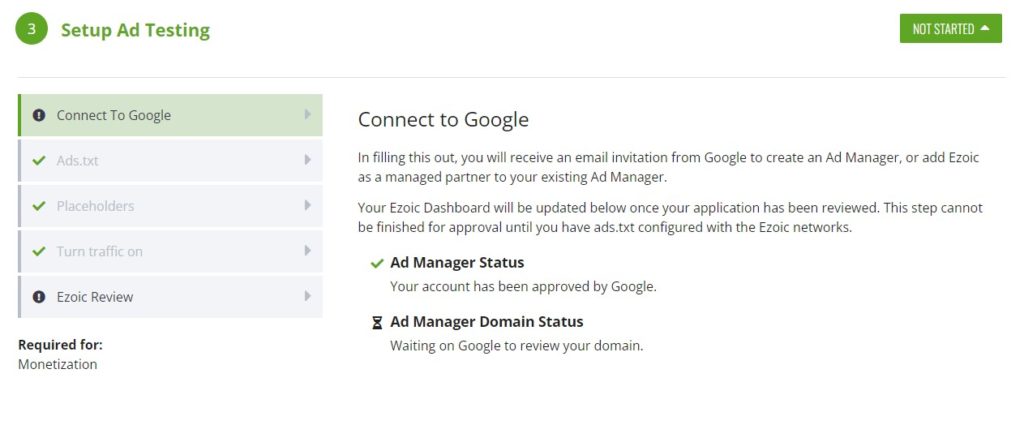 The domain is awaiting review by Google (Ad Manager Domain Status). It is also awaiting review by Ezoic (Ezoic Review).
Once these review have been done and the site is accepted, the blog should be ready to be monetized by ads. I don't know how long this will take, as it is now out of my hands.
Usually it takes approximately 2 weeks, so if all goes well, the blog could be earning advertising revenue sometime in March 2022.
I know my site is currently not getting much traffic. I am posting blog articles daily, some of the article have stated to bring in traffic from Google. I was hoping to get the site monetized by using adsense. I submitted the site for review by google, but the traffic to the site was not high enough.
Ezoic Is Not An Advertising Network
I learned about Ezoic from watching some videos on YouTube and decided to join. At first, I though it was another advertising network like adsense. After going through the training I learned that Ezoic is not an advertising advertising network. Ezoic can help to speed up my blog, bring in more visitors and also increase advertising revenue.
Ezoic will help to find optimum placements for adverts on my blog and deliver the adverts from many advertising networks including adsense.
I have just started my blog and I am looking to monetize it using affiliate marketing and advertising revenue. I will continue working on finding the best affiliate programs to complement by blog content, offering product and services that will be beneficial to visitors to my blog.
I want the advertising on the blog to be as much automated as possible. I will give Ezoic a try and see how things work out. I don't want the hassle of placing banners and ad copy on my site.
My understanding from the training modules on Ezoic is that the optimum place to display adverts on my blog will be worked out by Ezoic using artificial intelligence features. The best performing adverts and advertisers will also be worked out from data gathered from ads placed on my blog.
Ezoic Automation Tools
I have opted to let Ezoic find the best solutions to speed up my blog and optimize the advertising revenue.
I am still looking at how Ezoic is going to help me get more visitors to my site. I am interested in using SEO to get generic search traffic to my blog.
The Ezoic experience is brand new to me and I will keep you updated on my progress. There are a large number of bloggers using Ezoic to monetize their blogs.
Setting up Ezoic has been quiet straight forward, the video based training modules were easy to follow. I have done my part, let's see how things progress.
I was going to work on writing a post for my blog… then I thought why not write about what I am doing today (setting up Ezoic).
Today most of my spare-time has been used to set up Ezoic and also completed the 3 video training modules on the site.
Just for reference I will note that I applied to get accepted by Ezoic on Saturday 26th February 2022. Let's see how long it takes to get approved by Ezoic.