You need to share your results, resources and knowledge with you prospects and team members to inspire and empower them.
GetResponse Subscribers
I have managed to get over 1,000 subscribers on my email list. My goal is to reach over 10,000 subscribers.

Once I have reached over 10,000 subscribers, I will be in a position to earn a substantial monthly passive income.
If 2% of the subscribers sign up for the tools and earn me $25 each monthly.
I would be earning:
2% of 10,000 = 200
200 x $25 = $5,000 monthly.
Daily Subscribers
I have been getting on average 3 subscribers daily from using My Lead Gen Secret.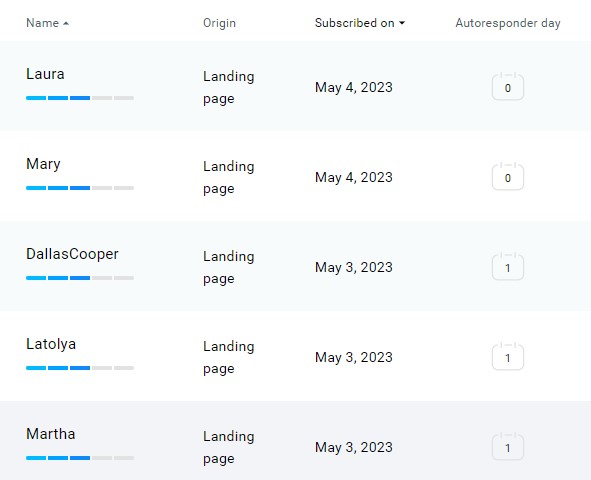 It's just a matter to staying consistent with my daily marketing. I know that the number of leads will start to increase as my YouTube videos and blog post start to attract visitors.
Continue working on Step 1, Step 2, Step 3, Step 4, Step 5, Step 6 & Step 7 to build a substantial monthly passive income to enable you to work towards creating financial freedom.
---
This is Step 8 of the "Online Passive Income System". You will need to take time to carry out the exercises and actions outlined in all of the 12 steps to build up your online passive income streams.
"I may earn commissions as an affiliate from sponsored links within this post"