[OPIS] Step 5: Join Passive Income And High Ticket Opportunities
It's now time for your to join the passive income and high ticket affiliate opportunities. Your journey towards building a substantial online monthly passive income is about to start, fasten your seat belts and let's get started.
Monthly Passive Income And High Ticket Affiliate Programs
Our goal is to build passive income streams that earn us a minimum of $5,000 monthly in commissions. The high ticket affiliate commissions will help us to fund our marketing activity. These large commissions will enable you to add fuel to your marketing efforts.
Some of the opportunities will earn you one of high ticket or fast start commissions and also a monthly passive income from members that you refer to the programs.
You will need to spend some money upfront, it is difficult to build a monthly passive income using the internet without any capital.
Most of us will not have the time freedom to work on this business on a full-time basis. Many of us will be running this on a part-time basis. In order to accelerate our online passive income growth, we will need to use Leverage and Capital, as we have little Time to put into this business.
You may already know that in a job you are trading time for money. You only have a limited number of hours in a day, so your earnings are limited.
The only way you can increase your earnings is by using applying the principle of leverage or making investments that earn you passive income.
Most of us will not have a large amount of money to invest, in order to bring in a substantial passive income. The most viable solution is to use the power of leverage.
Leverage allows us to earn a certain amount of commission based on the efforts of others. You may earn a monthly passive income from every member that you personally refer to some of the programs.
Some programs will also allow you to earn commissions by building a network that will earns you commissions multiple levels deep into the network.
Study the pay plan associated with each of the online income opportunities that you will be joining and then promoting to others.
Once you have joined the opportunities, your marketing is going to allow you to build up a monthly passive income and also to earn high ticket affiliate commissions.
As you will not have much time to put into your marketing, you will need to use some capital to draw in the leads during the initial 3 to 6 months.
Once the momentum has built up your marketing budget will come from the high ticket commissions, whilst your monthly passive income gradually builds up.
After the initial 6 months, you will also be able to show your proof of income to brand yourself as a leader in the online passive income niche.
You should already have two passive income opportunities that you can promote. You should join the affiliate program offered by GetResponse and Wealthy Affiliate.
I will now reveal the other passive income opportunities that we will be working with. I am not going to go into details, as you can take a tour of the opportunities and learn about the products/service offered and also the pay plan.
The objective of the "Online Passive Income System" is to enable you to create duplication and let leverage work in your favour to boost your online passive income.
It may take you approximately a month to see any substantial earnings, depending on the time and capital you have to invest in your marketing.
This is not a get rich quick scheme, you will be building a powerful system that will enable you to build up a long term monthly passive income using the internet.
Power Lead System (PLS)
This online passive income opportunity takes advantage of "Perpetual Leverage" to build you a monthly passive income and also earn you high ticket affiliate commissions.
There is a marketing system built into this opportunity, but I would suggest that you capture your own leads using the "Online Passive Income System" that you are building.
It is worth linking this system to your own domain like I have done. I have linked it to www.copy4wealth.com, use this link to get started with the Power Lead System.
I am getting good results with this system and members are upgrading to Gold Member.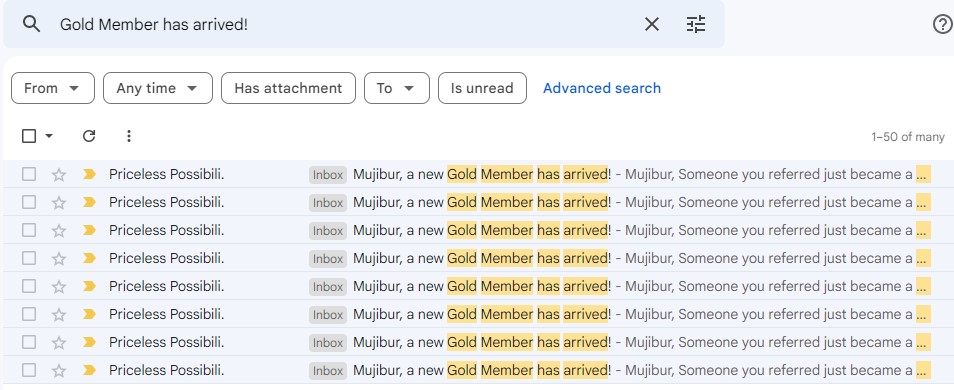 I am getting leads into my PLS system daily.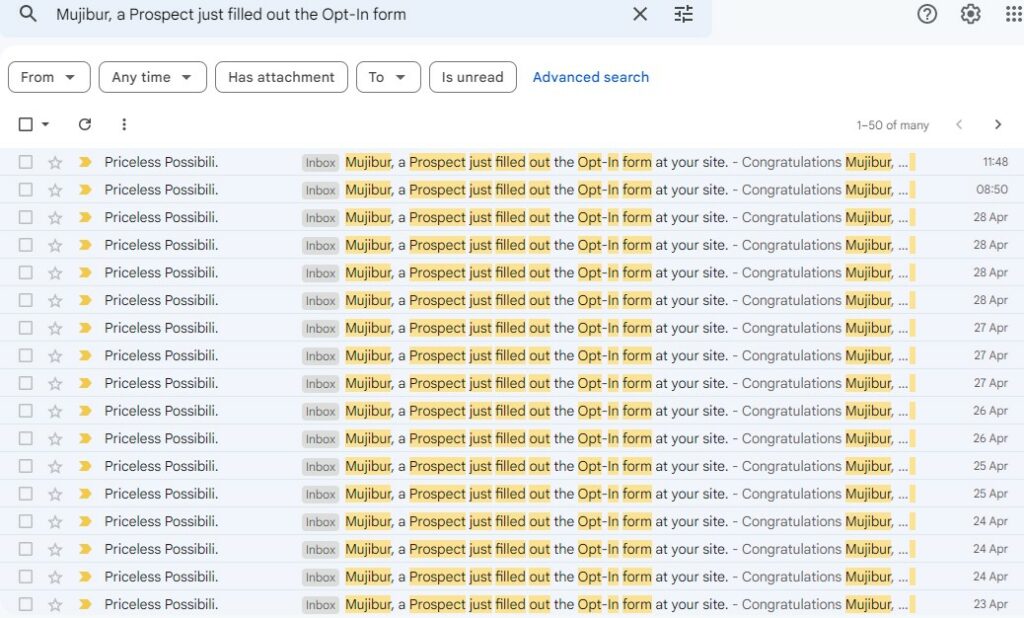 I am on the path towards building up a monthly passive income of $160 using the Power Lead System.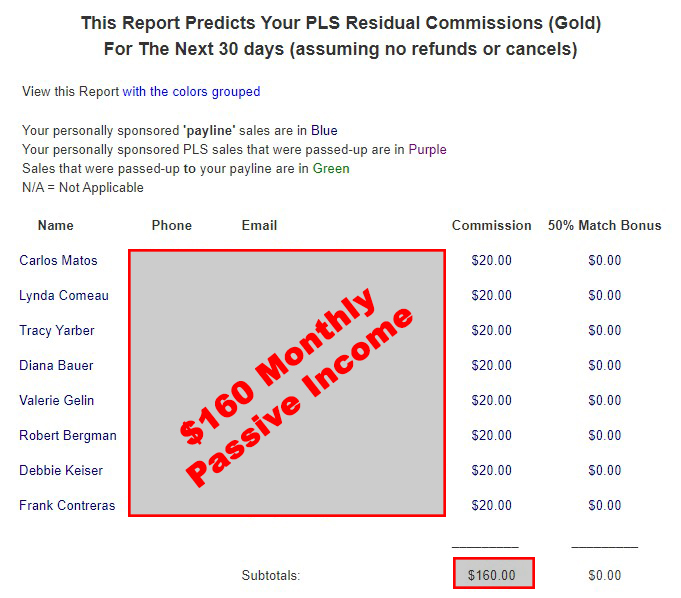 The above is from my Power Lead System back office on 29th of April 2023. This is just before launching the "Online Passive Income System", during the testing stage!
---
Get Stated With The Power Lead System (PLS) at www.copy4wealth.com
---
LiveGood Business Opportunity
The LiveGood business opportunity allows you to earn commissions by marketing nutritional products from your own online store, that they provide.
You also get to earn commissions by recommending other to the opportunity and building a network (Network Marketing).
LiveGood supplies exception nutritional products at a low cost, unlike other Network Marketing companies that inflate the prices. This company is the fastest growing Network Marketing company in 2023.
You can earn in 6 different ways from the LiveGood business opportunity. There is a fast start commission that is paid weekly and you also get to earn passive income from the company 2×15 matrix as it builds up.
There are also matching bonuses and rank bonuses offered by the company. Learn about the products and also the pay plan by taking a free tour of the system now.
I have managed to earn some fast start commissions.






I have earned fast start commissions of $25 x 8 = $200
My 2×15 matrix is also building up to enable me to earn a monthly passive income.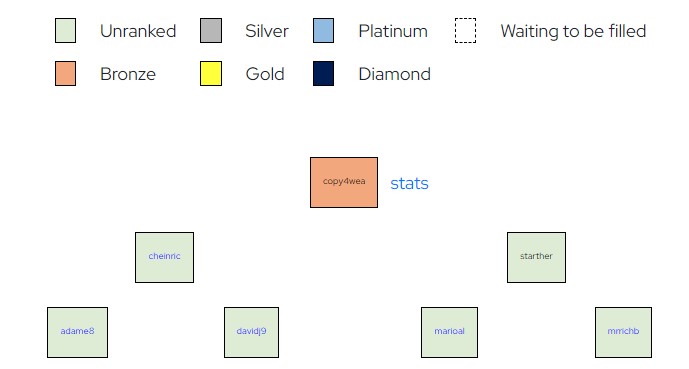 These members have upgraded during my testing phase of this opportunity. Many more will upgrade once the "Online Passive Income System" starts to kick in.

---
Click Here To Get Stated With LiveGood
---
Opportunities And Tools We Are Currently Promoting
I may add and also change some of these opportunities based on the results they are producing. The important thing is to set up your own marketing system by copying the "Online Passive Income System".
Don't copy my post word for word, use them as a guide to create your own posts that will be linked to your own autoresponder message.
By keeping the messages on the posts, it makes it easier to change them as and when required.
This is Step 5 of the "Online Passive Income System". You will need to take time to carry out the exercises and actions outlined in all of the 12 steps to build up your online passive income streams.
"I may earn commissions as an affiliate from sponsored links within this post"