HealthyNULiving provides high quality health supplements and vitamins. They have recently launched with around 30 products, more will be added soon.
You can join the company as a free member and purchase the products at discounted rates. You can also upgrade to an affiliate and earn commissions by referring new members to the company.
The multi-level matrix structure can earn you up to $5,150 monthly in passive income. There is also potential for matched bonus earnings.
There are discounts and earning potentials for affiliates as their network grows. The great thing about HealthyNULiving is that the products are not over prices like many health and nutrition companies.
In my opinion this looks like a really good opportunity to get involved in at this foundational stage. There will be a lot of more for growth.
You can join for free, and upgrade as an affiliate to build up a monthly passive income. You get to see all the products and how it all works before you make the decision to upgrade affiliate member.
HealthyNULiving wants to make MLM great again on a global level. The opportunity is international and the products are affordable and beneficial to the masses. The pay plan is simple and yet has the potential create millionaires.
You are looking at the opportunity at the perfect time to enable you to ride the wave of growth. This will enable you to build up a large network and passive income rapidly. Many millionaires will be created by HealthyNULiving, don't miss your opportunity to become one of them.
The Products
The 30 high quality products target men's health, women's health, general nutrition, immune health and pet health. Many more exceptional products will be added in the near future.
The products are manufactured in the USA in a FDA registered facility. The products are lab tested with 3rd party testing for purity and potency. The company follows GMP (Good Manufacturing Practice) standards.
The Pay Plan
The affiliate program pays out commissions on purchases made by your direct referrals and also commissions based on a 2×10 matrix structure.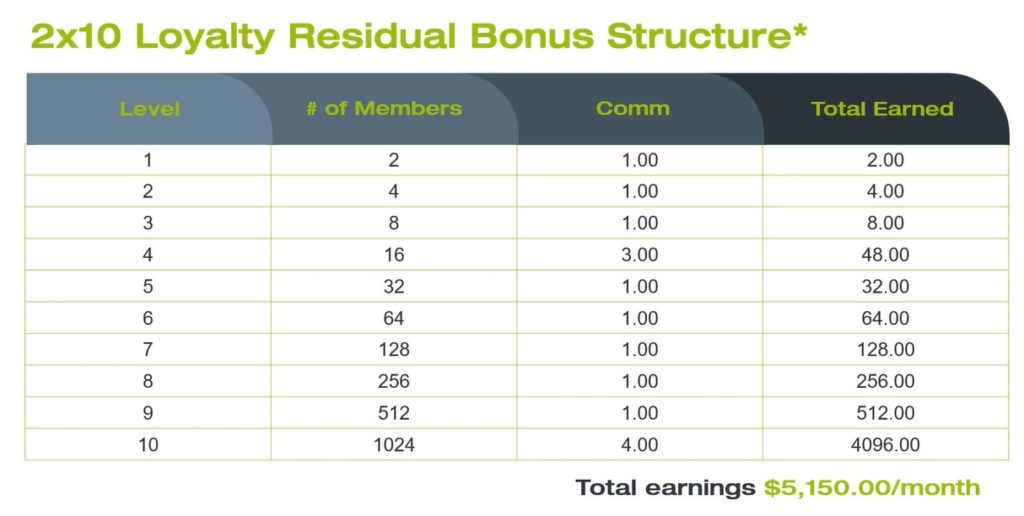 Key Point From The 2×10 Matrix Pay Plan:
100% match on the 2×10 spill over matrix of all affiliates that you sponsor.
This makes this a 2x infinity plan of unlimited income.
Monthly income accumulates with no sponsorship required!
$25 Business Builder Bonus (BBB) for each sponsorship of a $30/month affiliate.
Get Started Now
Sign up for free to receive product discounts remain as customer.
Become an affiliate for $30.00 monthly
Recieve tools, training and a share in coop advertising system to help you build your network.
Select products of your choice and recieve up to an additional 40% discount.
Support To Help You Grow Your Business
HealthyNULiving offers a world wide debit card, website, marketing system, splash pages, training and coop advertising.
Sign up for free and become and affiliate and get ready to transform your dreams into reality.
Customers get 20% commissions on product purchases. Affiliate get 20% to 40% additional product discounts.