February 2022 – Online Income Report
In this post I will share my online income for February 2022. This is the first full month that I have been working on creating passive income online.
Some of the income will not be passive, as I am reporting all my online earnings for February 2022. This report will not include earnings from my online investments from stock dividends and crypto profits.
The blog is still in the initial growth phase, there are no earnings from advertising yet. I am using Ezoic to help me get the blog ready to earn revenue from advertising.
Below are my current online income streams.
Merch by Amazon – February 2022 Income Report

I managed to sell 12 T-Shirts in February 2022. The commission earned from 12 T-Shirt sales was $57.53
Total Earned $57.53
Amazon Associates – February 2022 Income Report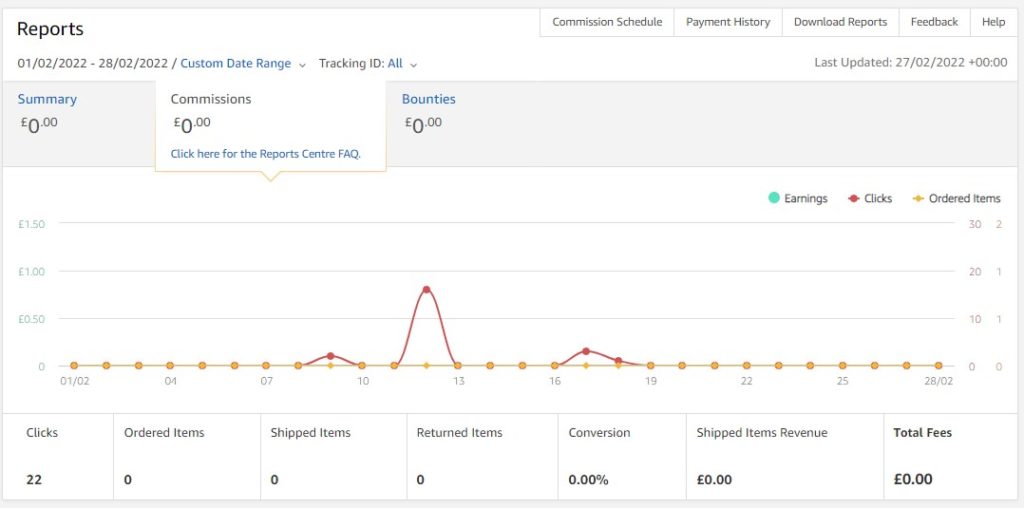 In February 2022, there were 22 clicks on my Amazon links, 0 items were ordered (0% conversion rate). Total shipped items revenue was £0.00 earning me a commission of £0.00.
£0.00 GBP is $0.00 USD. I earned nothing from the Amazon associates programs as I was busy working on this blog. Once this blog is earn me over $5,000 monthly in passive income, I may look at setting up niche blogs to promote products from Amazon.
Total Earned $0.00
Affiliate Earnings Report – February 2022
I am also promoting some passive income opportunities as an affiliate via 3 Step Wealth Builder.
I earned $24.97 from this paid directly in my coinbase crypto wallet.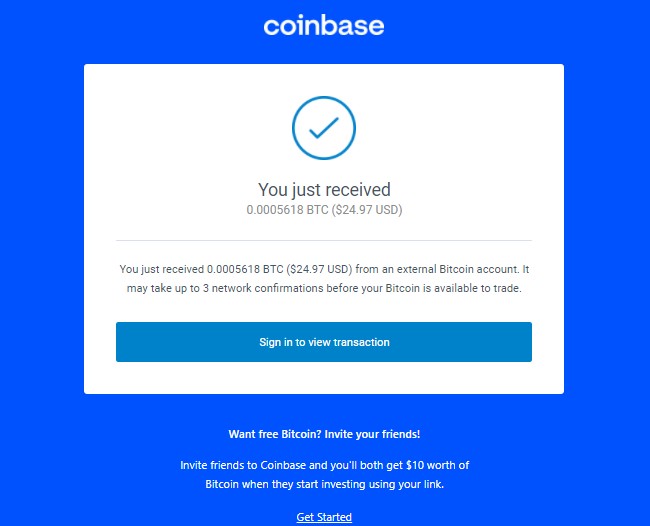 The 3 Step Wealth Builder program has a lot of potential for growth and commission earnings. I coming months in 2022 will accelerate the growth and earnings for every member.
Total earnings for February 2022 = $57.53 + $24.97 = $82.50
To most people this may seem like a lot of work to earn $82.50 in a month. If I had done an extra shift at work, I would have earned much more than this.
My mindset is slightly different, If I put in the initial work to build up a monthly passive income using the internet, the money will continue to come in without working in the future.
The initial work involved in creating passive income is hard, but the rewards will be worth the time and effort invested.
It has been really hard to create blog posts, working 12 hour-shifts. I have been working flat out since 25th of January 2022 to transform my dream of earning a monthly passive income using the internet in reality.
Let's see if I can get this blog ready to earn advertising revenue in March 2022. This will open up another stream of monthly passive income.
I also working on building another passive income stream using the HealthyNULiving networking marketing opportunity.
Let's see if I can take my monthly online income to over $100 in March 2022. What I have learned from other successful online passive income builders is that, it is hard to get to the $500 monthly level.
Once the $500 monthly barrier is crossed, exponential growth starts to take place and the income starts to go into the thousands within a few months.
February 2022 Online Income = $82.50