April 2022 – Online Income Report
In this post I will share my online income for April 2022. During the whole of April 2022, I was fasting (Ramadan). I also had to address some issues in my life, this took up a lot of time and emotional energy.
I have managed to overcome the issues that I was facing, I am posting this income update on the 10th of March 2022. I have not done anything to build up additional income streams or work on the current streams since the 17th of April 2022.
I will have to make up for this missing activity within the next 30 days!
---
Merch by Amazon – April 2022 Income Report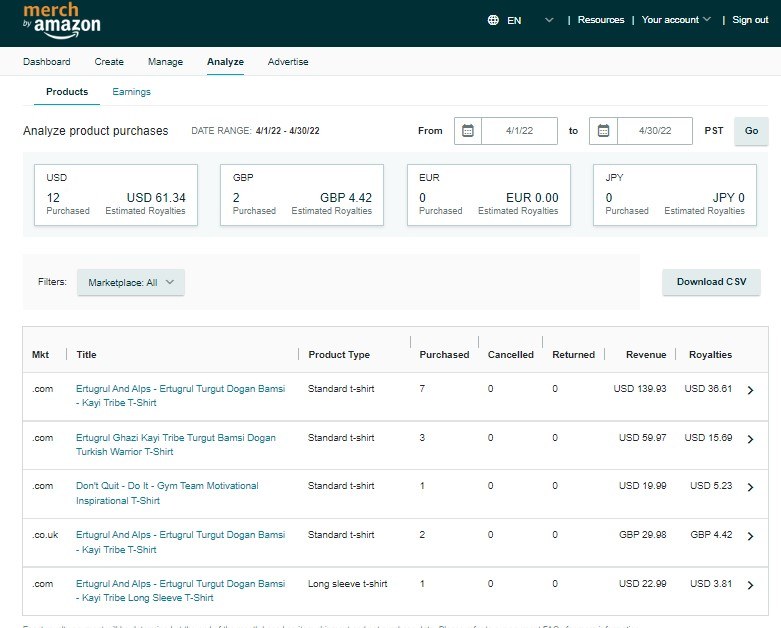 I managed to sell 14 T-Shirts in April 2022. The commission earned from 12 T-Shirt sales on Amazon.com was $61.34.
The commission earned from 2 T-Shirt sales on Amazon.co.uk was £4.42 ($5.45). This was all passive earnings from work that I had done previously.
Total Earned = $61.34 + $5.45 = $66.79
---
HealthyNULiving – April 2022 Income Report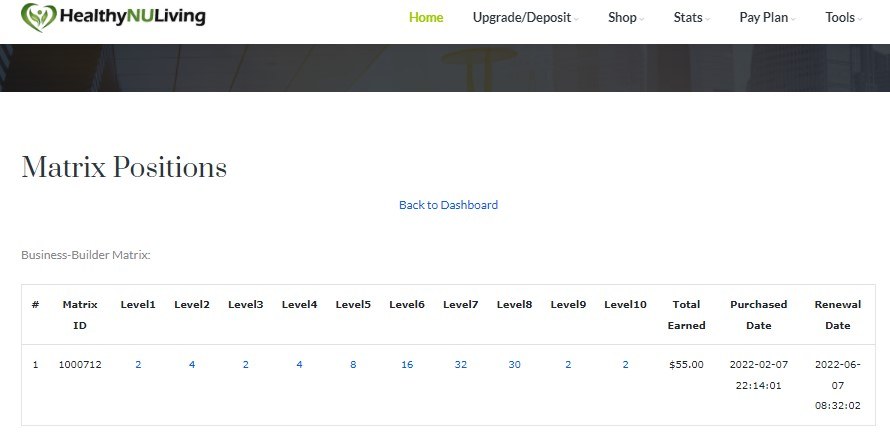 During the April 2022, I managed to earn $55.00 in commissions from HealthyNULiving. Most of this has been really passive as I could not do many marketing during April 2022.
Total Earned $55.00
---
Earnings From Adsense In April 2022
I don't have adsense running on this blog, as there is not sufficient traffic to get approved yet. I have placed Adsense on an advertising site that I set up a few months ago, DigitalWealthBuilder.com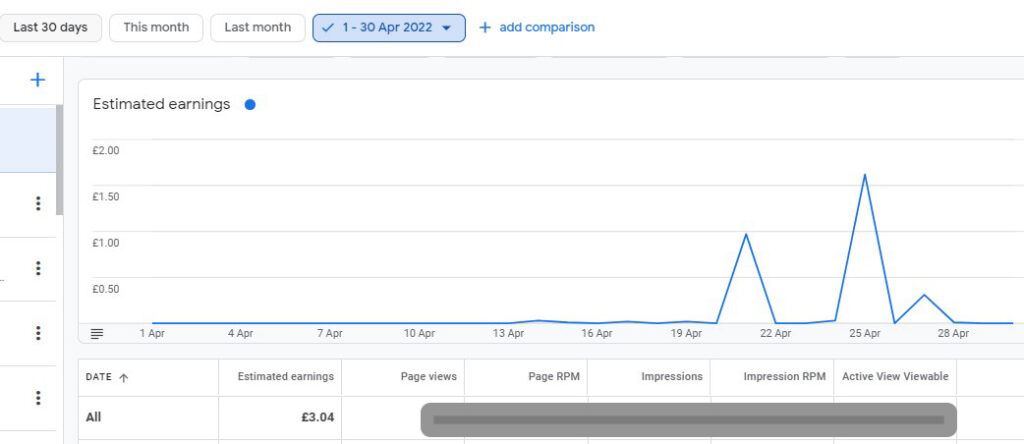 This site has earned me £3.04 GBP in Adsense revenue. This works out to approximately $3.76 USD.
Total Earned $3.76
---
Total earnings for April 2022 = $66.79 + $55.00 + $3.76 = $125.55
Considering that I was not able to do any marketing for a while, this monthly earning figure is really surprising. This just goes to prove the power of passive income.
I am currently working in a job that only pays me when I go into work. I will to get paid for taking a month off work.
My monthly online earnings have hit over $100 in a month that I was hardly active in. I will put in more effort to build up my online income streams.
As I am posting this update on the 10th of May 2022, the earnings for May 2022, may not reach over $100 (no pun intended!).
You can see the online income opportunities that I am working with at:
April 2022 Online Income = $125.55
---
This post may contain affiliate links, which means I may receive a small commission at no extra cost to you. I only share products and services that may offer you real value. Disclosure here.
If you are ready to work with me and my global team members to earn a monthly passive income, fill in the form below and get details sent to you via email.
---
---
If you don't see the email in your inbox, please check your spam folder and whitelist my email address to continue receiving updates.