Affiliate Marketing For Free
You can get started with affiliate marketing for free. It will be ideal to have a blog and autoresponder, but if you are totally broke, you can still work this revenue stream.
Select A Niche
The first thing you need to do is to select a niche that you will be targeting. You need to promote products and services to a niche market to increase your chance of generating sales as an affiliate.
Once you have chosen a niche, create a YouTube channel and upload a header image that reflects your niche. Customize the YouTube channel to reflect your chosen niche by upload a relevant logo and also write a description that reflects your niche.
I not going to go into the specifics of creating a banner and logo to brand your YouTube channel in this post. If you don't have access to a graphics creation program, you can use programs like Canva and other online logo creation sites.
Once you YouTube channel is ready, you should create and upload a minimum of 5 videos related to your specific niche. If you don't have access to video editing software or the skills to do it, you can create the videos using your smartphone. You can just talk about your chosen niche and offer some insights and useful information.
Your videos should start to get some views. You need to learn how to get drive traffic to your videos by using specific keywords and key phrases in your video title. Also use tags that are popular for your specific niche. The description of your video should also be optimized for keywords and key phrases.
It is also a good idea to create video thumbnails that will invite visitors to click through to your video when it is displayed on the YouTube platform and listed in suggested videos.
You want to get good at driving traffic to your videos for free. This will take time and effort, but it is well worth the investment in both.
Once your videos start getting some views, you will be ready to start the affiliate marketing process.
Amazon Associates
One of the easiest and most well established affiliate programs is Amazon Associates.
From the amazon website for your relevant country, join the Amazon Associates Program.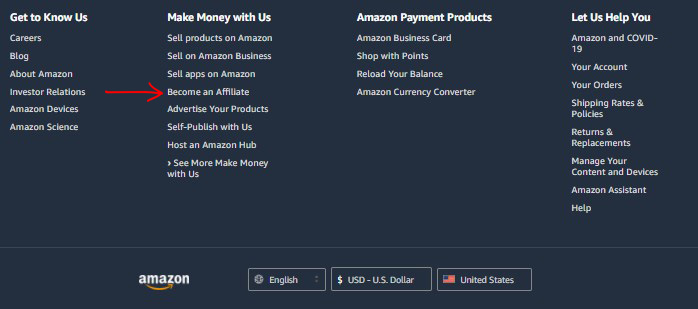 Scroll down to the bottom of the Amazon site and click on the link "Become an Affiliate" (I've placed a red arrow pointing to the link). Follow the instructions to join Amazon's affiliate program.
Once you have been accepted as an affiliate by Amazon, you can start promoting products from the Amazon site and earn commissions.
Browse the categories on Amazon that relate to your chosen niche, the niche you created the YouTube channel for. Once you have located a suitable product to promote, get your affiliate link for it.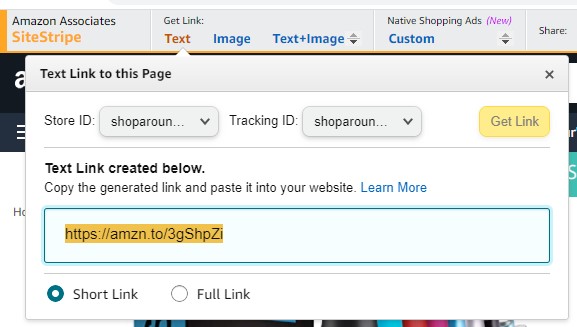 You can easily get the link from the Amazon Associates SiteStripe. Get short text link as you will be promoting this link.
Create a video using screen capture software like Screencast-O-Matic, you can use product images from Amazon.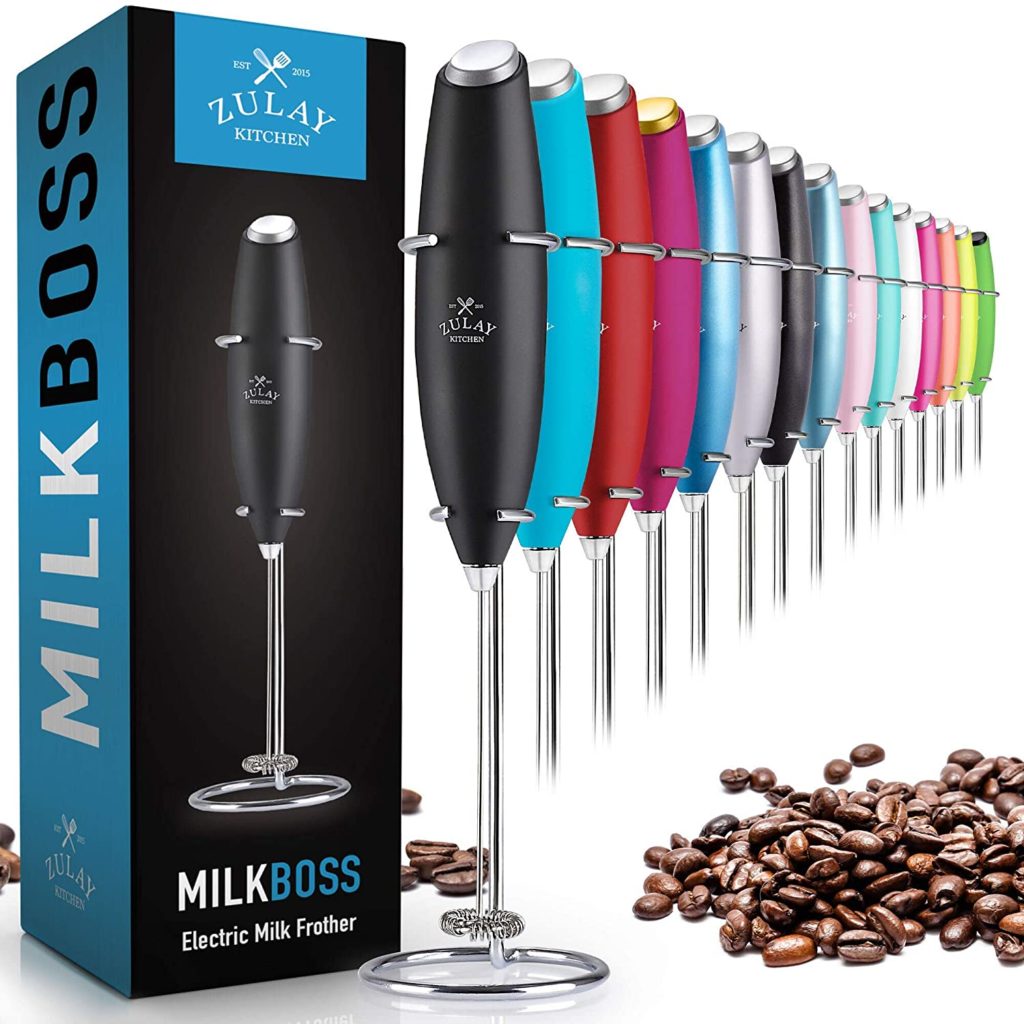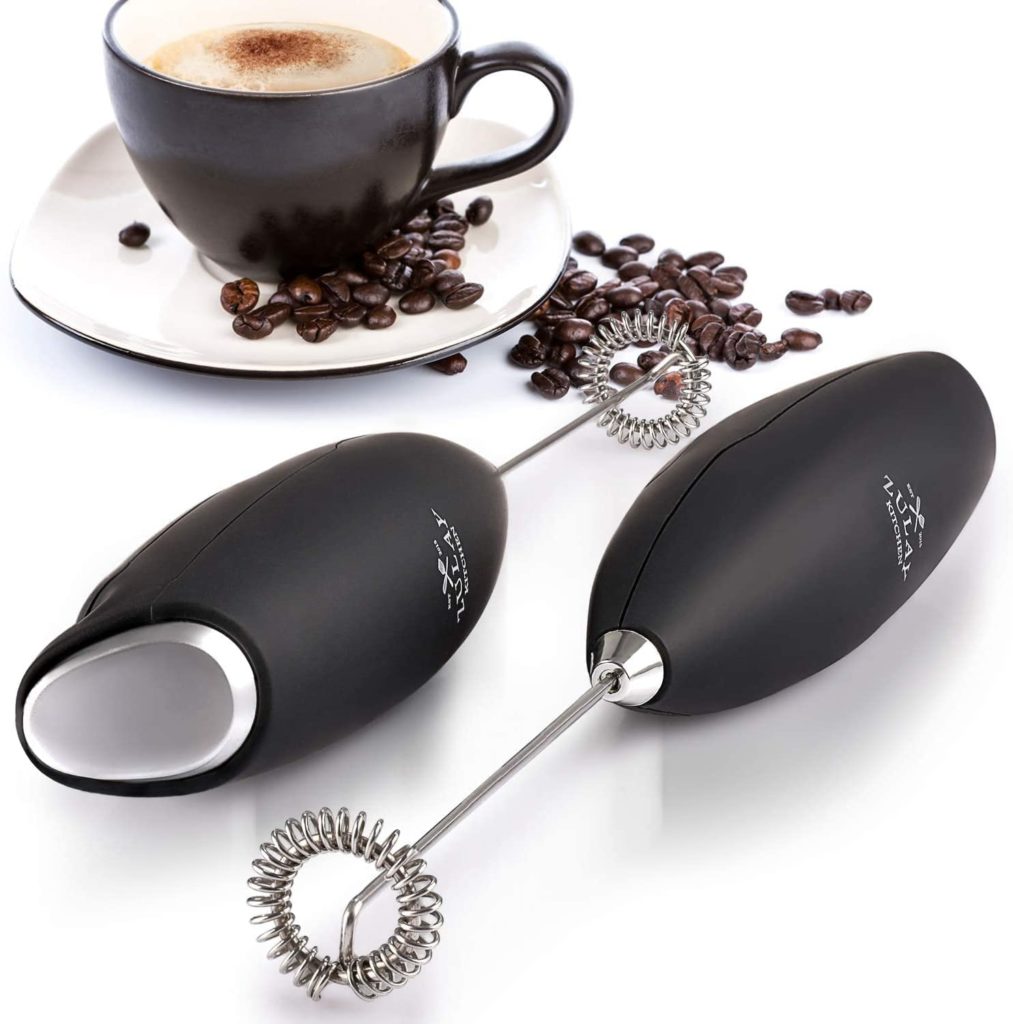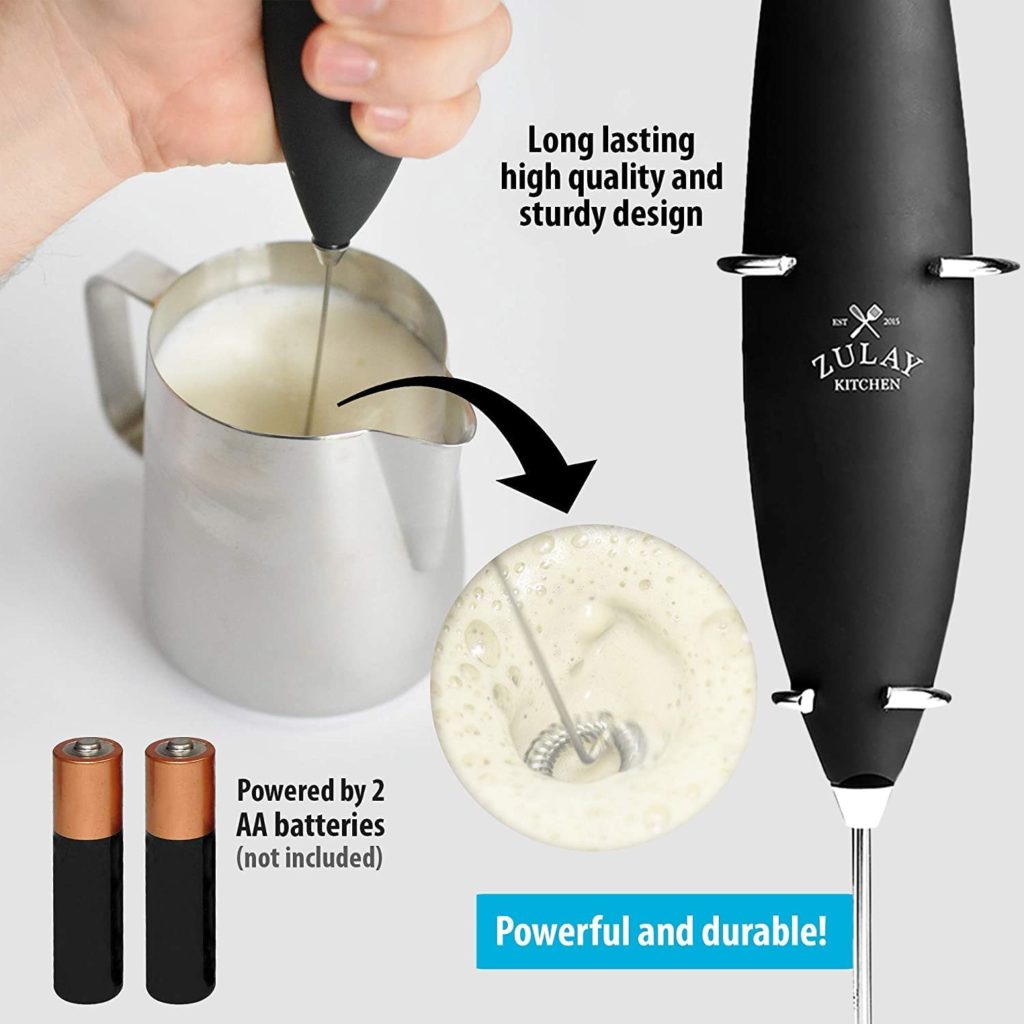 Use the images to create a slide show video. You can also record audio by creating a script by using the description of the item from Amazon.
You can even do a screen recording from the Amazon website and do your own narration of the description and specification of the item you have chosen.
Another really good piece of software you can use is Microsoft PowerPoint. You can create slides with images and text related to the product you have chosen.
Once you have created a PowerPoint Slideshow, you can use the screen recorder to record the slide show whilst adding in your own narration.
After you have your video ready, you can upload it to your YouTube channel. Make sure you use a keyword, key phrase optimised tile and video description.
IMPORTANT: Place your amazon affiliate link to the product you have chosen in the video description on YouTube. Also mention in the video that there is a link for the product in the video description and use a call to action for viewers of your video to click the link and purchase the product.
Your first few videos may not be that great, but they will improve with practice. Once you have around 100 videos of products specific to your niche, and getting visitors daily, you will start to generate sales and earn commission.
This is a free method and will take time and effort. Your results will be determined by time and effort you put into creating the videos and the niche you have picked.
Make sure you chose a niche that has a large number of buyers for the products you are recommending as an affiliate.
It is a good idea to select products priced above $20.00 to make your time and effort count. Let's say that the product is priced at an average of $40.00 and earns a 5% commission.
Each sale will earn you on average $2.00
If you generate 10 sales daily, you will earn 10 x $2.00 = $20
If you generate 100 sales daily, you will earn 100 x $2.00 = $200
This free method of generating sales as an affiliate works, but it will require a lot of time and effort. If you don't have much capital to get started with affiliate marketing, this may be worth a try.
I have personally generated affiliate sales using this method in the past. I have sold pressure cookers as an affiliate, they were priced in the range $100 to $350. The commission rate was a little higher at that time, I think the commission rate for this product is around 3% currently.
Let's Look At An Example Of How This Could Work
Average sale per pressure cooker = ($100 + $350)/2 = $275
Commission per sale is 3% of $275 = $8.25
You upload 100 videos and reviews on your YouTube channel related to pressure cookers and pressure cooker cooking.
10 sales daily will earn you 10 x $8.25 = $82.50
100 sales daily will earn you 100 x $8.25 = $825
1000's of pressure cookers are sold online in the USA daily. You can take a cut of these sales. Let's say you are earning on average $50 daily in affiliate commission from this YouTube channel, this can be a source of online passive income with little maintenance.
If you managed to create 5 of these YouTube channels in various niches, earning on average $50 daily in affiliate commissions…
Your daily affiliate commissions would average around 5 x $50 = $250
This would be approximately $7,500 monthly and $90,000 yearly.
The potential is there, if you are willing to put in the time and effort.